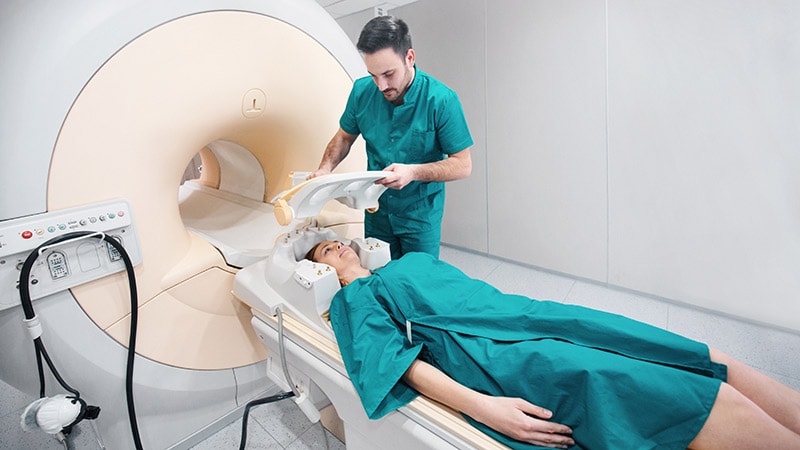 For women with several sclerosis (MS), results of MRI carried out throughout the year prior to they conceive appear to properly anticipate early relapse after giving birth, new research study shows.
Investigators discovered that ladies for whom there was proof of activity on MRI during the year prior to pregnancy had more than a ninefold possibility of postpartum relapse. The researchers were also able to anticipate which females would not experience postpartum regression by impairment and by activity on MRI before pregnancy.
"This is a new observation indicating the significance of prepartum clinical, along with imaging, disease stability to lower the risk of postpartum regression," research study private investigator Adi Vaknin-Dembinsky, MD, PhD, professor of neuroimmunology at Hadassah Medical Center, Jerusalem, Israel, informed Medscape Medical News.
"We confirmed the pattern formerly observed that relapses are significantly less frequent throughout pregnancy but increased in the early postpartum duration: a short-term, pregnancy-induced remission, followed by a rebound in the postpartum duration," she said.
The findings were released online March 30 in Numerous Sclerosis Journal.
A More Accurate Predictor?
Throughout pregnancy, relapse rates can be around 70% lower than prior to pregnancy. Nevertheless, relapse rates rebound during the postpartum period. The Pregnancy in MS (PRIMS) study revealed that illness activity in the year prior to and throughout pregnancy, in addition to greater levels of special needs, were predictive of postpartum regression.
Recent research study has actually utilized MRI to find postpartum MS activity. For the existing research study, the detectives analyzed whether MRI in the year before pregnancy was predictive of postpartum regression.
The detectives retrospectively examined the files of women with MS who provided to the Hadassah Medical Center. Eligible participants completed a pregnancy in between 2008 and 2018 and gave birth to live infants.
For each lady, the private investigators collected information on delivery date, brain MRI during the year prior to and after pregnancy, follow-up gos to with Expanded Special needs Status Scale (EDSS) score examination, and information on regressions throughout the year prior to pregnancy, during pregnancy, and throughout the year after childbirth.
The analysis consisted of 118 females, who completed 172 pregnancies. Ladies were included no matter treatment status. For 83 women, treatment was stopped at least 6 months before pregnancy. For other clients, treatment was stopped a minimum of 1 month before pregnancy. For no clients were medications changed.
In this research study population, 81 women had one pregnancy, 22 had 2, 13 had 3, and 2 had four. The mean age at shipment was 31.8 years. The mean duration of illness at time of conception was 5.7 years, and the mean EDSS rating prior to pregnancy was 1.3.
The mean annual relapse rate (ARR) throughout the year before pregnancy was 0.34. Around 90% of pregnancies were regression totally free. The mean ARR decreased to 0.069 throughout the second trimester.
During follow-up, 44 females experienced 48 relapses during the first 3 months post partum. Twenty-three patients experienced 23 regressions at 3 to 6 months post partum, and 15 clients experienced 17 regressions at 6 to 9 months post partum. At the end of the first postpartum year, 90 patients stayed regression free.
In roughly 76% of pregnancies, females went through brain MRI throughout the year before pregnancy and in the year after birth. Of these ladies, 36.6% revealed activity on MRI prior to pregnancy. This increased to 48.9% in the postpartum duration.
MRI activity throughout the year before pregnancy was significantly associated with MRI activity in the postpartum period (P =.011). The odds ratio (OR) of postpartum MRI activity for patients with MRI activity during the year prior to pregnancy was 8.331. MRI activity post partum (OR, 5.143) was more delicate than clinical follow-up (OR, 2.912) for revealing disease activity.
Regression during pregnancy likewise associated with early postpartum regression (OR, 3.792). Greater level of special needs (as measured by EDSS) prior to pregnancy associated with greater regression rate during the first 3 postpartum months (P =.003). Nevertheless, regression throughout 1 or 2 years before pregnancy was not predictive of regressions during the very first 3 postpartum months.
Utilizing a multivariate model, the researchers anticipated which women would not experience postpartum relapse utilizing EDSS and disease activity before pregnancy (specificity, 96.7%; P