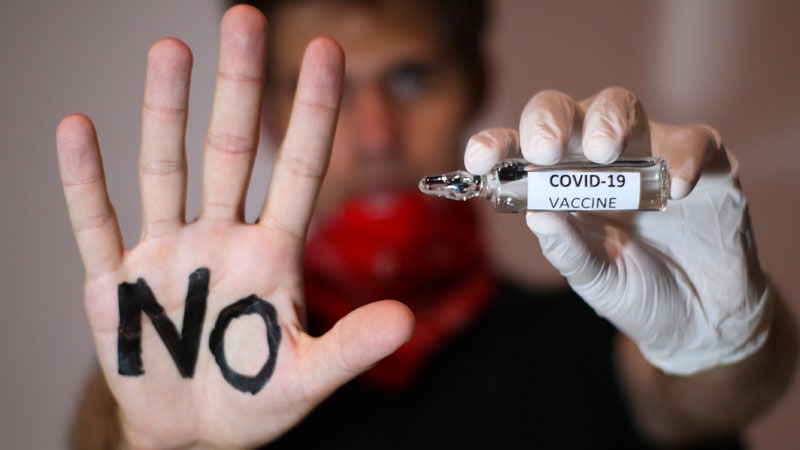 Editor's note: Find the current COVID-19 news and assistance in Medscape's Coronavirus Resource Center.
Amongst United States patients who frequently undergo hemodialysis, 20% had some degree of hesitancy about receiving a COVID-19 vaccine in a survey of 1515 patients performed during January and February 2021.
The most often pointed out issue related to hesitancy over vaccination against the SARS-CoV-2 virus was with regard to possible negative impacts. This was mentioned by majority of the patients who were concerned about being vaccinated.
Hesitancy rates were greatest amongst individuals aged 44 years or younger, women, individuals who identified as non-Hispanic Black or non-Hispanic other (normally Native American or Pacific Islander), those with less than some college education, and those without a history of influenza vaccination, Pablo Garcia, MD, reported at the National Kidney Foundation (NKF) 2021 Spring Clinical Conferences.
Hesitancy or Access?
In general, however, the findings recommend that the main barrier to COVID-19 vaccine uptake is "gain access to rather than hesitancy," explained Garcia, a nephrologist at Stanford University School of Medication, Stanford, California. He forecasts that this barrier will soon deal with, in part due to the fact that of a Centers for Illness Control and Avoidance program released in March 2021 that is providing COVID-19 vaccine to United States dialysis focuses to administer to their clients.
"This will facilitate access to the vaccine" for clients who routinely receive hemodialysis, Garcia said during his presentation.
"Administering vaccines in dialysis centers will assist. Patients are already accustomed to getting influenza vaccine in the center," commented Joseph A. Vassalotti, MD, a nephrologist at Mount Sinai Medical Facility, New York City, and chief medical officer for the NKF.
Vassalotti mentioned the value of securing the susceptible population of individuals who routinely get hemodialysis. Among those patients, there was a 37% spike in all-cause death during peak weeks of the pandemic compared with comparable periods during 2017– 2019.
Any Level of Vaccine Hesitancy Is Worrying"
In an interview, he stated, "Vaccination is the crucial to lowering this burden, so any level of vaccine hesitancy is concerning" with regard to patients who routinely undergo dialysis.
Hesitancy amongst clients who go through dialysis seems less than in the basic US population, according to a series of surveys conducted from April through December 2020. Because series, hesitancy rates approached 50% in a sample of more than 8000 people
Hesitancy among individuals overall may have recently increased, at least for the short term, because of issues over unusual thrombotic occasions among individuals who get certain types of COVID-19 vaccine, Vassalotti kept in mind.
Garcia and his associates conducted their study from January 8 to February 11, 2021, among patients who frequently received hemodialysis at any of 150 arbitrarily picked dialysis centers that treat 30 or more clients and are handled by US Kidney Care. The study registered clients in 22 states. The majority of the clients were aged 45 to 79 years; 30% were non-Hispanic White; 30% were Black, and 24% were Hispanic. The study consisted of 24 concerns and took about 10 minutes to complete.
In reply to the statement, "If COVID-19 vaccine was proven safe and effective for the general population I would seek to get it," 20% provided a reply of certainly not, probably not, or unsure; 79% answered either most likely or definitely yes.
Another concern inquired about willingness to get a vaccine if it was revealed to be safe and efficient for individuals receiving dialysis. In response to that question, 19% stated absolutely not, probably not, or uncertain.
Possible Unfavorable Results an Issue
Asked the reason they were hesitant to get the vaccine, 53% mentioned possible negative impacts; 19% mentioned general anxiousness about vaccines; 19% said they did not think the COVID-19 vaccines would work; 17% stated they did not think they required a COVID-19 vaccine; and 15% stated they had actually checked out or heard that COVID-19 vaccines threatened.
A set of concerns asked study participants about their main source of information about COVID-19 vaccines. About three quarters pointed out television news; about 35% pointed out members of their dialysis center personnel; about 30% mentioned loved ones; 20% mentioned social media; 20% mentioned their nephrologist; and approximately 15% pointed out papers.
The outcomes recommend that possibly effective interventions to promote vaccine uptake include revealing informational videos to patients throughout dialysis sessions and encouraging the personnel at dialysis centers to proactively educate patients about COVID-19 vaccines and to promote uptake, suggest Garcia and Vassalotti.
Vassalotti kept in mind that in a current single-center survey of 90 US clients undergoing hemodialysis that consisted of 75 (85%) Black persons, the occurrence of hesitancy about COVID-19 vaccines was 50%. Hesitancy was frequently related to spaces in patient education.
"We need broad instructional measures, along with targeting particular group groups" amongst whom the level of hesitancy is high, said Vassalotti.
He kept in mind that clients who go through dialysis are responsive to messages from dialysis clinic employee which this provides an "opportunity to comprehend misunderstandings that underlie hesitancy and resolve them on an individual basis."
The NKF has prepared a reality sheet for informing clients with kidney disease about the effectiveness and safety of COVID-19 vaccines, Vassalotti noted.
Garcia has actually revealed no appropriate monetary relationships. Vassalotti is an advisor and expert to Renalytix AI and is a specialist to Janssen.
National Kidney Structure (NKF) 2021 Spring Scientific Meetings: Abstract 329. Provided April 7, 2021.
For more diabetes and endocrinology news, follow us on Twitter and Facebook.
You can also follow Medscape on Instagram, YouTube and Linkedin.